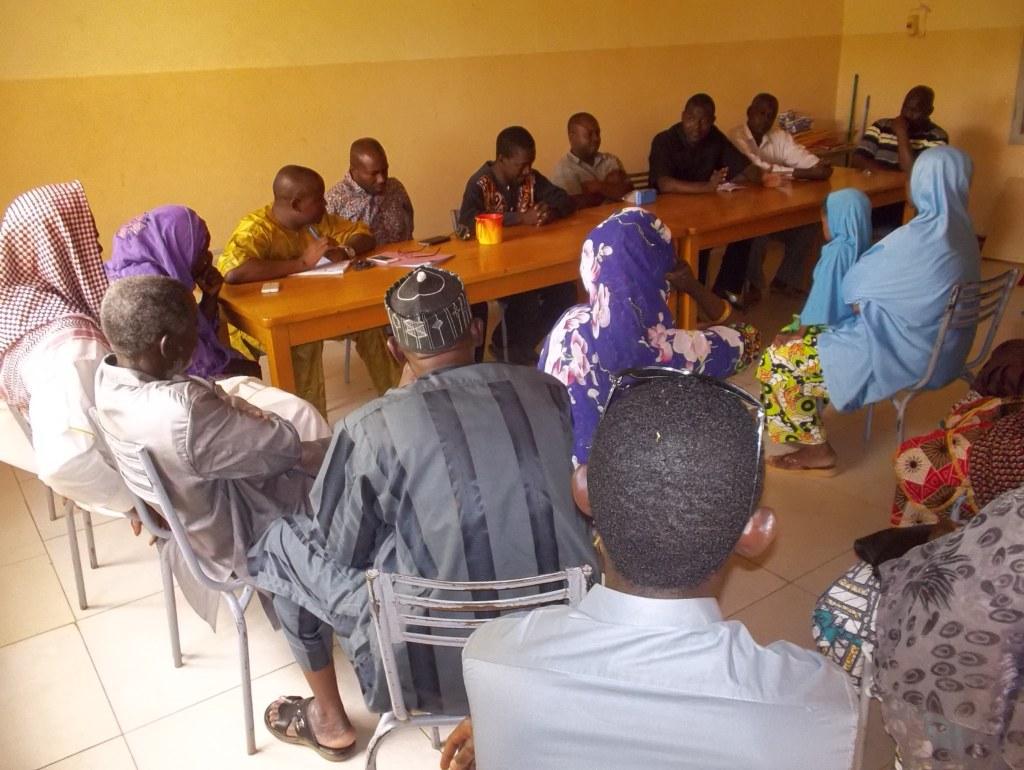 Parent engagement in school is nurtured when parents come to understand that their involvement in their child's studies is a key part of what it means to be a responsible parent, when they are confident enough to make meaningful contributions to the school's efforts and when they realize that the school administration and teachers, as well as their own children, value their participation in the school.

Our organisation, "Les Amis de Hampaté Bâ", has been encouraging our teachers and administration in Niamey to work more closely with parents in order to identify goals, problems, and potential solutions to create more successful partnerships to assist more students.

During the first Parents/Teacher Meeting this week, the principal emphasized the importance of good health from a balanced diet and a hygienic environment that enables the students to work better. "Poor health and unhygienic environments are important underlying causes for absenteeism and poor academic performance," he explained to the mothers and fathers present at the meeting.

The teachers also asked parents to show more commitment towards supporting their children's learning and treating learning as a priority. Almost all of the parents present at the meeting admitted NOT giving their children the time for study, homework, and other learning tasks at home. They also said they did NOT control time allowed to watch television, drink tea, chat with friends, and play cards at the expense of doing school work. Mothers recognised the fact that their daughters spent a lot of time helping them with housework. School work came second, and NOT first.

Once again, the principal intervened asking the parents to provide their children with a suitable place to study at home and to monitor their study time. « These practices make your child understand that his/her academic success is a priority for you and that you put effort in monitoring progress towards this goal ».

Parents were also asked to take the lead in fighting violence against children. As corporal punishment is deeply rooted in cultural and social practices in Niger, it is important for the school authorities to explain to parents why the Hampate Ba School has opted for NOT practicing corporal punishment at school. « We want your children to enjoy a peaceful, safe and protected environment from which fear is banished. We cannot achieve this goal if we physically hurt and psychologically humiliate your children.»
The meeting ended with parents thanking the school staff and our humanitarian association , for doing so much for their children.

« We are very grateful to the school and Les Amis de Hampaté Bâ for taking such good care of our children. We have heard what the teachers and the principal have said and will try to give more of our time and attention to the school work of our children to help them be more successful in their studies and have a better chance in life », said a very happy father.

Your donations help us promote a quality education for underprivileged students. Thank you!